Learn how to improve your mood & feel good with healthy food, drink & lifestyle choices.
Food prep classes in Bristol and around the UK (see my events page for details)
Talks & demos for health retreats & corporate Wellbeing days
1-2-1 work with clients combining food coaching and/or hands-on experience in the kitchen.
NLP Coaching sessions
NLP coaching is a tool to help you find solutions and techniques that will work for you and help you to navigate a path towards a healthier mindset. Learn how to break away from unhealthy patterns and create new healthier habits.
In a food coaching session, I can help support you to make dietary changes you wish to implement. If you've found out you have a food intolerance or you've been advised to make changes to your diet but don't know where to start, I can guide you with recipes, shopping lists and details of suppliers tailored to your requirements. I work alongside Naturopaths and Doctors who have advised their clients to eat certain foods and need support implementing these changes.
I also offer hands-on sessions in the kitchen, I can create a food prep class tailored for your needs either on a 1-2-1 basis or in small groups.
I work on several health retreats running food prep classes, making retreat food, offering food coaching and supporting clients through detox. I also work as an emotional support coach and feel very privileged to be able to do this and meet so many wonderful people who want to improve their health.
Our food choices and lifestyle affect our body, our mind and our emotions but navigating what works for us can be challenging and in today's world, it can be daunting to work out what is good for us. What works for us in terms of diet is completely unique and will depend on our current health picture, our lifestyle, our income, our taste, our interest in food preparation and our mindset/beliefs around food.
Stress and negative thinking is a huge contributing factor to our health. When we are in a state of fight or flight, we release hormones that switch off our immune and digestive systems - the last thing we need to do is digest food when our body is in survival mode. Our amygdala is the incredibly primitive part of our brain responsible for checking if there are any threats to our safety - unfortunately, it doesn't know the difference between being chased by a tiger, worrying about a deadline at work or feeling sad & lonely. We keep releasing stress hormones and keep our immune system switched off. There are chemicals in certain foods and around us in household products, beauty products and environmental toxins which also disrupt different systems in our body and keep us in a stress state so it's important to focus on more than just our diet - reducing our exposure to chemicals, improving the quality of our rest & relaxation, increasing movement and creating more joy and positive thoughts will all help us to move into a state of restore and repair where healing hormones are released. We can learn how to build up our resistance to stress and return to a state of calm swiftly and effectively.
There certainly are a few principals we can follow to help us feel as vibrant as we can.
Sleeping 6 hours or less impacts our immunity, our brain function, our mood and mental wellbeing and our longevity. Making good quality sleep a priority is transformation for wellness.
It's free and accessible for everyone!
Improve your resilience to stress and find techniques to return to a state of calm in order to increase your ability to digest food, boost immunity, lower blood pressure, balance blood sugar levels and so much more. Exercise, slow deep breathing, meditation, positive thoughts, taking steps towards feeling love and gratitude all switch off the the physiological stress response.
Focusing on drinking more water can have great results on mental clarity and physical wellbeing.
Drinking filtered water, herbal teas and foods with a high water content is a great habit to focus on.
Identifying what causes dehydration is also important. Alcohol, smoking and chemicals in processed food put our body under stress which is itself dehydrating.
Including nutrient dense foods in our diet help us thrive. Preferably wild, organic and/or local if at all possible. Good quality fats and traditional foods such as raw milk, kefir, grass-fed butter, offal, wild meats, wild fish and bone broth are incredibly nourishing. Other therapeutic foods such as weeds, ferments, herbs, seaweeds and mushrooms can all elevate our level of health.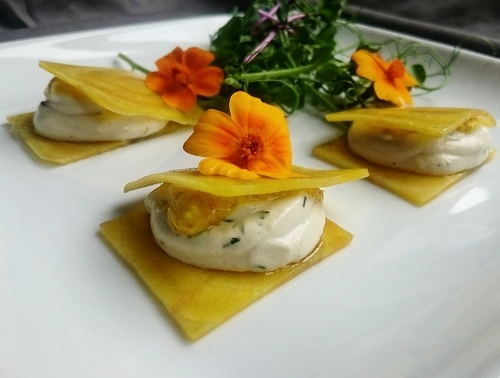 Healthy options need to look and sound inviting, taste absolutely delicious, be easy to make and leave us feeling nourished afterwards.
Connect to the joy of healthy eating. That's exactly what I'm passionate about - making the healthier options tasty and desirable.
Cram in all the good stuff, notice changes to the way you feel and before you know it, you're intuitively picking food that will nourish you at a deep cellular level.
I hope you enjoy this website, please do feel free to get in touch.
Wishing you the very best of health